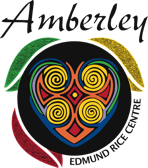 In just two weeks' time, the community of Collins Street will gather at the Amberley Retreat Centre for its annual community weekend.
Amberley is a just a 30-minute drive from the CBD, a beautiful place set on the banks of the Yarra River. The weekend provides a great opportunity to get to know each other better and to spend time reflecting on the faith that holds us together.
There are registration forms available in the narthex this Sunday or you can contact the church office for more details.